A brake system aims to decrease speed or stop a moving object. Various components inside the braking system must transform moving energy into heat to accomplish this. Friction makes this possible.
How Do Car Brakes Function?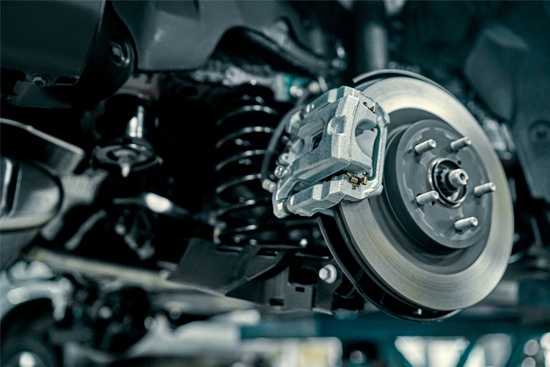 Brakes are one of the most important aspects of any vehicle, and it is impossible to travel without brakes. It is also essential to keep in mind that your brakes should not be too weak nor too firm. At Mobile Mechanic Reno, we offer top-notch brake repair and maintenance services! We also offer reliable car inspection services!
Rough-texture brake pads or brake shoes are pressed against the revolving areas of the body, either disc or drum when the brakes on a running car are enabled. The kinetic energy or momentum is then converted into heat energy by the rubbing surfaces' kinetic friction, which allows the vehicle to slow down or stop.
When a car comes to a halt, static friction holds it in place. Every movement is resisted by the friction of brake surfaces as well as the friction between tires and roads. Brakes are released to counteract the rigid inertia that keeps the vehicle from moving. The transmission and drivetrain translate the thermal energy of the engine's combustion into kinetic energy, and the vehicle moves.
Most vehicles have disc brakes and drum brakes. Drum brakes are standard in most vehicles. In addition to that, cars do have anti-lock brakes and also emergency brakes.
Braking devices have many components that wear out and need to be replaced every few years. It's no wonder that brake problems are among the most common concerns that most car owners face.
Call a mobile mechanic right away if you find a change in the efficiency of your car brakes. Brake issues, like any other car problem, should be taken seriously. One of the car's most critical protection features is the brakes.
You should not until you find a flaw on your brakes before you have it checked or get a regular automobile check-up. Brake machine components have a finite lifetime. Your trusted car technician would need to inspect, fix, or replace them. Here's a list of things to look out for when it comes to brake problems: